'P-Valley' Season 2 Episode 1 Recap: Re-Re-Reopening
06/04/2022
The doors to The Pynk are officially back open. On June 3, viewers were taken back down to Chucalissa, Mississippi, as a new season of P-Valley premiered on Starz. Hailey is helping to turn things around at the club after the devastating events of Murda Night, but The Pynk is still struggling due to changes caused by the coronavirus (COVID-19) pandemic. Get a full recap of everything going on in P-Valley Season 2 so far here.
[Warning: This article contains spoilers for P-Valley Season 2 Episode 1 "Pussyland."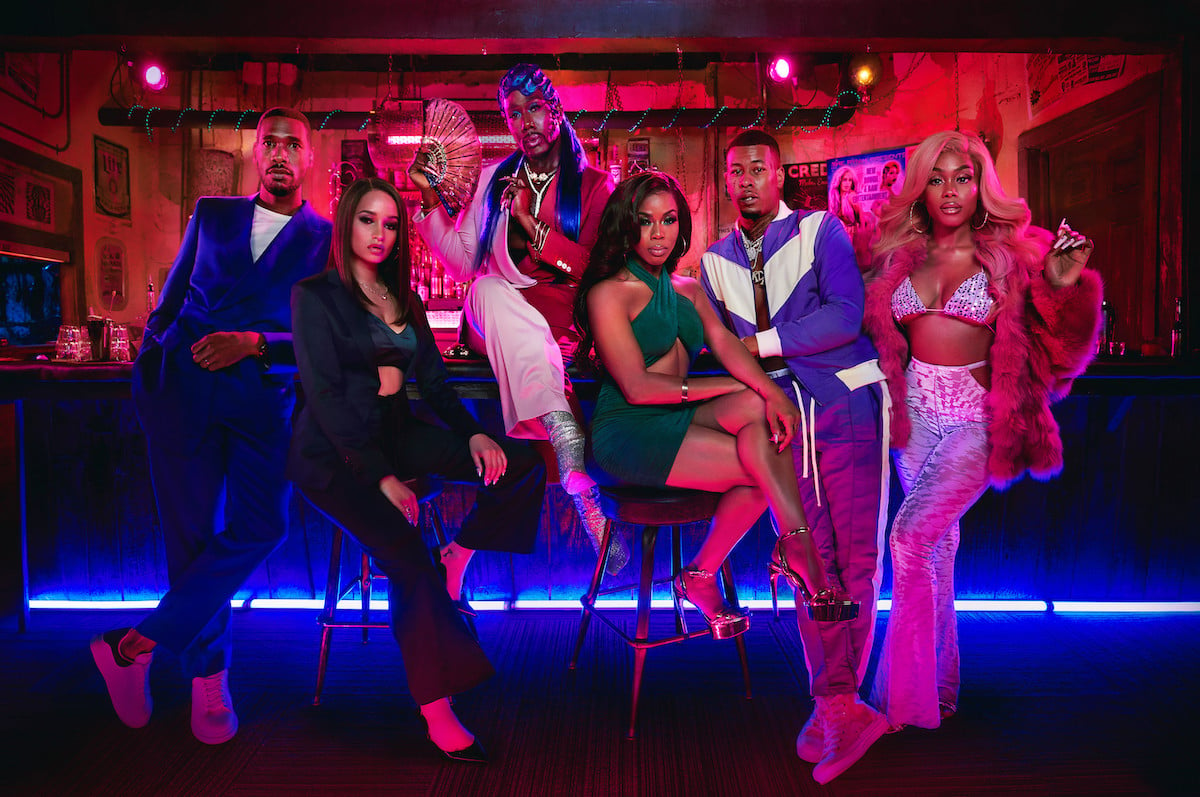 'P-Valley' Season 2 recap: Welcome to Pussyland
Due to COVID restrictions, the club was forced to adapt and change up its services. This led to the creation of "Pussyland," a drive-thru strip club with Mercedes back as the headliner. Although it has a strong customer base, it barely produces enough money to pay the bills. This especially sucks because the club keeps getting denied for a PPP loan on the grounds that it's a non-essential business.
Hailey had hoped to use the remaining money from Montavius will keep them afloat, only to find out that Uncle Clifford had spent the majority of it. She tries to confront her, but Uncle Clifford quickly checked Hailey about the costs of running such a business. She had to invest money into the upkeep of the girls, and of course, there's a fee for his help with Montavius. What happened to Montavius exactly has yet to be revealed in P-Valley Season 2, but one thing is for certain — he's officially confirmed dead.
'New blood' is coming in 'P-Valley' Season 2
Going back to the drawing board, Hailey figured the only solution to the club's money problems is to hire new girls. Doing so would also alleviate some of the stress on Mercedes, who has a shoulder injury from last season's fight with her mother and so much else on her plate with mortgages for her house and dance studio. But when she shared that with Mercedes, her reaction was explosive.
If the club is already struggling, why add more girls into the mix? Mercedes was confident she could come up with some other solution, but Hailey wound up posting an advertisement searching for new girls anyways.
Back on tour
Lil Murda, meanwhile, has continued to work on music. The pandemic slowed things down for him, but as restrictions begin to lift, he's hopeful about possibly going on tour. Unfortunately, Keyshawn didn't take him up on that offer. She's become a star in her own right due to her live shows on social media, but also, Derrick has become even more controlling, monitoring her constantly and limiting what she can do.
Eventually, Keyshawn took a risk and snuck out under the guise of buying pampers for their baby so that she could go see Diamond. Apparently, she'd reached out to him repeatedly since Murda Night to apologize for what happened, but Diamond has not been receptive. He still wasn't, refusing to even allow her inside since she didn't have on a mask.
Prodded on why he wouldn't forgive her, Diamond disclosed the full details of why he really attacked Derrick that night. Keyshawn initially rejected his account, but it became clear to her that Diamond was telling the truth the more he spoke. She was seemingly still upset with Derrick when she reached back out to Lil Murda and agreed to do a limited tour with him.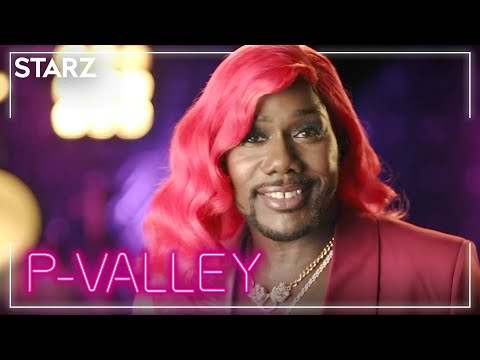 The development of Chucalissa
Andre also got pulled back into town following the death of Mayor Tydell Ruffin, his godfather. He had apparently been battling COVID before succumbing to the virus. After landing in Chucalissa, Andre met up with Hailey after she texted her condolences. Though it was brief, it was clear that there was still an attraction between them.
Naturally, Andre's return brought up questions about Mayor Ruffin's efforts to bring a casino to town. To this, Andre shared that he's no longer working on that plan. But interim Mayor Wayne Kyle wants to see it through. Andre can't see Uncle Clifford ever agreeing to sell The Pynk, but Wayne reminded him about the club's new owner. Could Andre sway Hailey into selling the Pynk to him? We'll see as P-Valley Season 2 progresses on Starz.
Source: Read Full Article