Robert Pattinson Spotted on 'The Batman' Set as Rumors of His Being Difficult to Work With Gain Steam
10/20/2020
Robert Pattinson and the rest of The Batman crew are finally back to work in Liverpool, England after lengthy delays. New photos have emerged that show Pattinson is back on set after he reportedly tested positive for COVID-19 in September. The studio blamed their most recent production shutdown on that positive test. However, there are rumors swirling that suggest the real reason for the most recent shutdown is Pattinson's attitude. The rumors that the Twilight star is difficult to work with are starting to gain steam.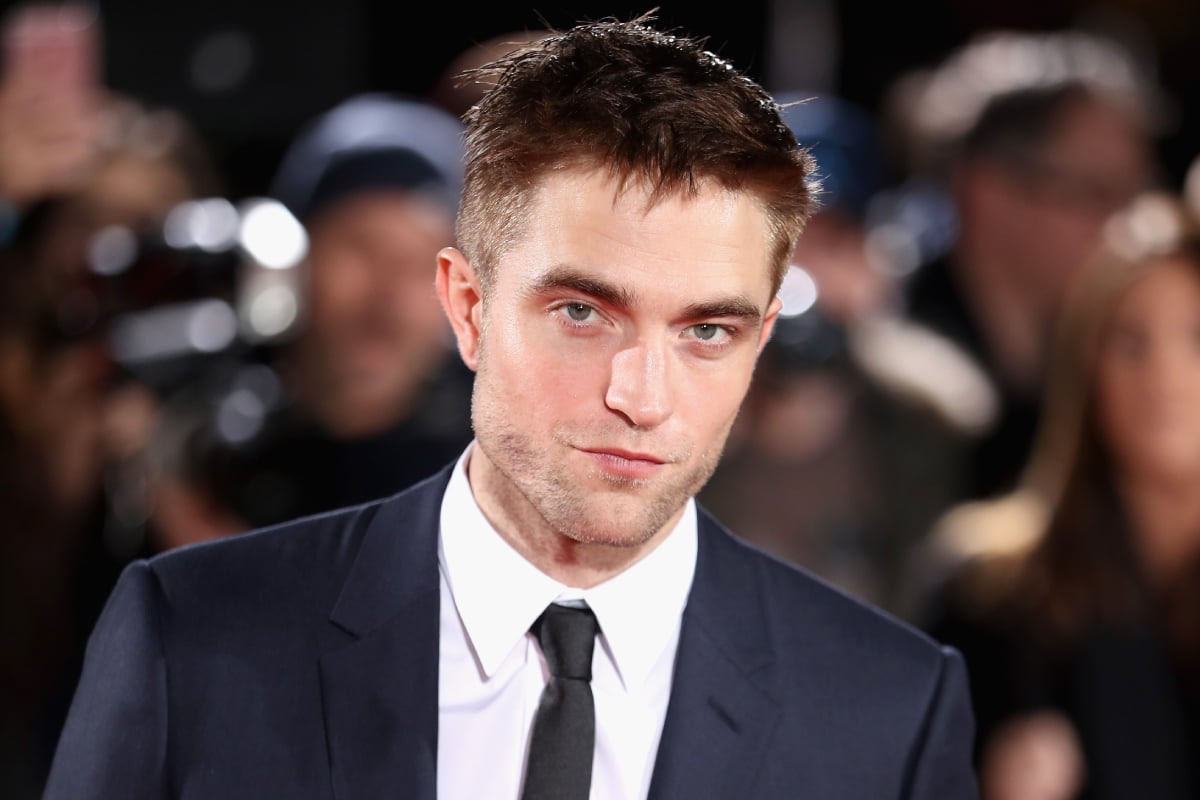 Warner Bros. has delayed the release of 'The Batman' again
It's been more than a year since Warner Bros. revealed they'd cast Pattinson in Matt Reeves' The Batman. But as E! News points out, fans are still no closer to seeing the movie in theaters. The pandemic not only delayed production for months, it also forced the studio to change its release date twice.
Earlier this month, the studio confirmed that they had pushed back the film's debut once again. This time, Warner Bros. delayed the premiere another five months. It's now set to hit theaters in March 2022.
While frustrated fans continue their long wait for The Batman, photos from the set show the project and its characters are starting to take shape. One pic showed Pattinson as Bruce Wayne wearing a dark suit and coat.
Another gave fans a glimpse of the nearly unrecognizable Colin Farrell as The Penguin. A third photo showed Zoe Kravitz dressed in all black as Selina Kyle, aka Catwoman.
An industry insider has corroborated the rumor that Robert Pattinson is difficult to work with
Not long after the cast and crew of The Batman returned to work in late September, a YouTuber named Doomcock posted a video filled with alleged insider info. Doomcock made it clear that his reports were just rumors that no one had corroborated. Then he claimed that Pattinson never tested positive for COVID-19.
Doomcock claimed it was a studio cover story that hid the real reason for the shutdown. He says that Pattinson is difficult to work with, and he refused to get in shape over the summer. This allegedly forced Reeves to shut down production on The Batman again so Pattinson could bulk up.
Now, an industry insider has come forward and corroborated Doomcock's claims. According to Bounding Into Comics, Gary J. Tunnicliffe – an actor, director, and makeup artist – addressed the rumors during an appearance on Midnight Edge's In the Morning.
While the claims about Pattinson's are still considered to be rumors, Tunnicliffe says his connections have confirmed Doomcock's claims.
Could Robert Pattinson's attitude turn 'The Batman' into a 'one and done' project?
Tunnicliffe says his contacts told him that there is definitely tension between Pattinson and Reeves. He then blamed the tension on Pattinson being difficult to work with. Tunnicliffe says one of his sources denied that COVID shut down filming. When he pushed to find out if the real reason had to do with Pattinson, he says his source replied, "Maybe."
He also addressed the rumor that Reeves was furious about Pattinson's small size and his refusal to bulk up. This size difference between Pattinson and his The Batman stunt doubles is rumored to be so noticeable that it's causing serious worry.
"If it is true, it's a very difficult situation as a director," Tunnicliffe said.
The director then quoted James Cameron when he explained that "the most powerful person" on a movie set two weeks into filming is an actor. He added that "they hold all the pennies." Tunnicliffe explained that "an awful lot of political dancing" must be done and it slows down production.
"If Reeves is having those situations with Pattinson, it can make for some very ugly filmmaking," Tunnicliffe added.
He also noted that he's heard rumblings that Reeves just wants to be done with the movie. Rumor has it they are close to scrapping all sequel plans that included Pattinson.
Source: Read Full Article