'The Bachelor': Peter Weber's Instagram Post to Madison Prewett and Hannah Ann Sluss Will Make Your Heart Melt
03/10/2020
[Spoiler alert: The Bachelor Season 24 finale.] We're still reeling after part one of The Bachelor Season 24 finale aired on Monday, March 9. But Peter Weber's journey is far from over, as both women in the final two — Hannah Ann Sluss and Madison Prewett — are still in the picture. But no matter what happens next on the ABC reality series, it's clear Weber is grateful for the experience. Following the new episode on March 9, Weber posted on Instagram to thank Madison and Hannah Ann for their shared experience on The Bachelor. And quite frankly, it will bring some light to the dramatic events that will likely unfold on Tuesday, March 10.
Peter Weber thanks Madison Prewett and Hannah Ann Sluss after 'The Bachelor' finale night one
Every week, Weber posts a stream of photos on Instagram to highlight the most-recent episode of The Bachelor. Typically, the pilot captions the pics with something funny or lighthearted. Just last week, Weber poked fun at the difficult time ahead in Australia.
"Might need another one of these to get through this week down undaa," Weber wrote on Instagram alongside a photo of him posing with a kangaroo, drinking an alcoholic beverage.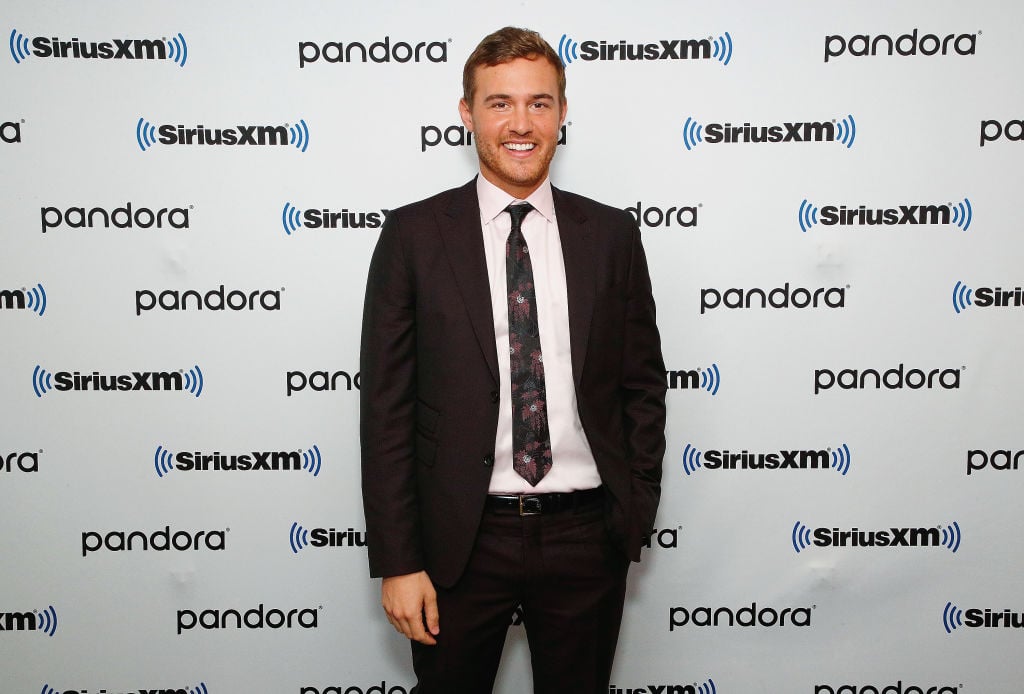 Then on the evening of Weber's Bachelor finale on March 9, the 28-year-old got serious. In the Instagram post, Weber thanked his final two, Madison and Hannah Ann, for their time together. He wrote:
Being the Bachelor has been the most incredible experience of my life. I have grown in ways that I didn't even know possible. The two most beautiful things that happened to me throughout this journey have been @hannahann and @madiprew coming into my life and showing me love like I will never forget. No matter how this thing ends I will be forever grateful for you both and this once in a lifetime journey
Peter Weber expressed his gratitude on Instagram during 'The Bachelor' premiere
Now this isn't the first time Weber got real about his Bachelor journey on social media. On the day of The Bachelor Season 24 premiere, Jan. 6, Weber penned a note to thank his cast members, which echoed the tone of his recent finale post. Weber captioned the Instagram photo:
It's impossible for me to express how thankful I am for having the most amazing opportunity to find my girl. To every single woman that shows up tonight, thank you from the bottom of my heart for taking a chance on me. Through every high and every low, I had the time of my life getting to know you all and made memories I will cherish forever.
Thank you for being patient with me when I needed it, your grace never went unnoticed. To everyone involved in playing a part to make all of this come together, thank you. You all know who you are and we're family for life. To Bachelor Nation, you all have been absolutely amazing. I have felt the love non stop and it means so much that you have invested in me finding what I'm after. I hope you all enjoy the flight, we're cleared for takeoff 
Comparing Weber's post on March 9 to the one from January 6 truly shows we are nearing the end of Pilot Pete's Bachelor journey. And no matter what happens with Hannah Ann and Madison moving forward, let's just hope Weber finds the love story he has always imagined.
"I just want to be remembered as, hopefully, a great example of a love story that people can live through these next couple months, and follow along with it," Weber told E! News in January 2020.
The Bachelor Season 24 finale concludes on Tuesday, March 10, at 8 p.m. EST.
Read more: 'The Bachelor' Fans Turn on Peter Weber's Mom, Barbara, After What She Said About Madison Prewett in the Finale
Source: Read Full Article