'This Is Us': Milo Ventimiglia Says Fans Will See 'Different Versions' of Jack Before the Series Ends
05/06/2022
Jack Pearson quickly became everyone's favorite TV dad when This Is Us premiered in 2016. And they were heartbroken to learn that Milo Ventimiglia's character was dead in the present storyline. However, thanks to the show's nonlinear storytelling, This Is Us treated fans to numerous iconic Jack Pearson moments over six seasons. And now that the series is ending, the actor teased how This Is Us would portray his character in the final episodes.
'This Is Us' Season 6 Episode 4 seemingly wrapped up Jack's story
For the past couple of seasons, Jack has become more of a supporting character in This Is Us. The series solved the mystery surrounding his death in season 2, and viewers learned what happened between Jack and Nicky in Vietnam in season 3. And when doctors diagnosed Rebecca with Alzheimer's, the series focused on her future and the mystery surrounding a flash-forward scene.
As a result, Jack hasn't been the central figure in any significant storylines for a while. However, This Is Us Season 6 Episode 4 shined the spotlight on Jack for seemingly the final time in the series when he learned that his mother, Marilyn, had died. He traveled to Ohio for the funeral, and he realized that there was a lot he didn't know about Marilyn.
The fourth hour of the final season was a beautiful showcase for Milo Ventimiglia. And as Jack said goodbye to his mother, it felt as though the audience was also saying goodbye to Jack in This Is Us.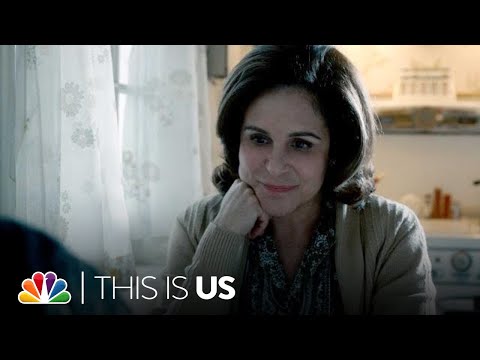 Milo Ventimiglia teases Jack's presence in the final 'This Is Us' episodes
While speaking with Variety, Milo Ventimiglia teased whether or not the audience would see Jack in old-age makeup before This Is Us ends.
"I think toward the end, we're going to see all the sides of Jack," the actor shared. "I think we're going to understand who he was to his kids, understand who he was to his wife. The show was so front-heavy with Jack. Now, we've really invested in the stories of the kids and Rebecca. I think that's where it's ultimately leading, those loops closing. We already know Jack. He'll be there. He'll be around. I think the different versions of him will be popping up."
Of course, Ventimiglia was ambiguous with his answer. "Different versions of Jack" could mean anything. Whether or not the actor meant that literally or figuratively will be a mystery until the This Is Us series finale airs. However, perhaps Ventimiglia's comments referred to when he played Kevin in This Is Us Season 6 Episode 13 because Rebecca thought Kevin was Jack.
How does the actor feel about the series ending?
The This Is Us cast and crew have wrapped filming, much to the dismay of fans. But before the director could call "Cut!" one last time, Milo Ventimiglia expressed to Variety his feelings about saying goodbye to Jack.
"I feel good," Ventimiglia revealed. "I feel like we have covered a lot of ground, and some loops are closing. We're seeing storylines wrap up and characters journey on. You will have seen the whole experience of the Pearson clan."
He's not wrong. Many of the final episodes of This Is Us have focused on wrapping up individual characters' stories. And every single chapter of the last season has been emotional, so we can't even imagine what the series finale will do to our tear ducts.
This Is Us airs Tuesdays at 9 p.m. ET on NBC.
Source: Read Full Article