Tom Cruise Finally Addressed Henry Cavill Growing a Beard Mid-Scene in 'Mission: Impossible – Fallout'
05/25/2022
Tom Cruise and Henry Cavill created quite the action showing in Mission: Impossible – Fallout. However, some fans noticed Cavill suddenly growing a beard during one of their fight scenes right before their eyes. Cruise finally addressed Cavill growing a beard in the middle of Mission: Impossible – Fallout.
Henry Cavill mysteriously grew a beard mid-scene in 'Mission: Impossible – Fallout'
Cruise and Cavill co-star in the sixth installment of the Mission: Impossible movie franchise, Mission: Impossible – Fallout. The story follows Ethan Hunt (Cruise), who joins forces with August Walker (Cavill). When nuclear arms go missing, they find themselves in a race against time to track them down before they fall into the wrong hands.
The Mission: Impossible Twitter account uploaded the fight scene in its full glory. The explosive bathroom fight scene finds Cavill approaching Cruise while throwing some punches into the air. If you look close enough, you'll notice that his beard suddenly becomes fuller. Additionally, his shirt instantly grows a pocket, which had social media clamoring about this small detail.
Tom Cruise finally addressed the Henry Cavill beard in 'Mission: Impossible – Fallout'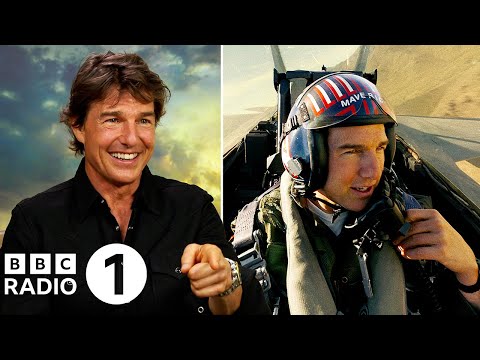 BBC Radio 1 interviewed Cruise leading up to Top Gun: Maverick. However, they also went back to discuss some of his older projects. The world still praises Cruise for Mission: Impossible – Fallout alongside Cavill. The interviewer brought up the bathroom fight scene to get the actor's take and it turns out that he's just as stumped as everybody else.
"It is, I'm telling you, we looked at that over and over in rushes," Cruise said. "The editing room were going, 'How did you do that, Henry?' OK, he is so talented that he can do that. I remember the time I saw the take and he did that, I was like, 'This is awesome! This is amazing.' I wish I could grow a beard like that. I was like, 'That happened.'"
Cruise concluded: "But, you had to play it back, and you could play it back in slow motion and I still can't figure it out. It is the wildest thing."
Some folks believe that it had to do with lighting or compression. However, this proves that the Cavill clip amazed Cruise just as much as it did the rest of the world.
This comes in a long line of beard-related drama for Cavill. He grew the mustache for the role, but he couldn't shave it in time for his role as Superman in Justice League. As a result, they had to remove his facial hair in post-production.
Tom Cruise will return to the franchise
Mission: Impossible – Fallout isn't the final installment for Cruise, but Cavill's character is presumed dead. There are two more sequels currently in the works. Mission: Impossible – Dead Recoking Part One is set to hit theaters in 2023, while Part Two will land in 2024. The first part is in post-production, while the second is currently filming.
There's no telling what ridiculous stuntwork audiences will find in the sequels. However, there likely won't be any sudden beard growth or pockets appearing in the future sequels.
Source: Read Full Article