Tom Holland Is 'Obsessed' With 'Harry Potter' And Proudly Confirms His Hogwarts House
03/07/2020
Tom Holland is a certified movie star, and after appearing in films like Avengers: Infinity War and Spider-Man 3, he's earned an enormous fan following. But as it turns out, the actor is part of a huge fandom himself. Holland recently admitted that he's obsessed with Harry Potter and proudly confirmed which Hogwarts house he's in.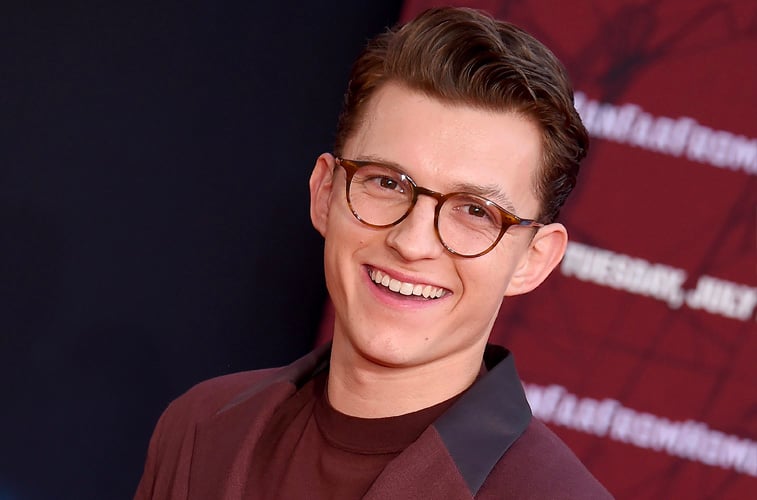 Tom Holland really loves 'Harry Potter'
J.K. Rowling's book series, Harry Potter, undoubtedly has one of the largest fandoms in the world. And it's one that Spider-Man star Tom Holland is really proud to be in. In a recent interview with BBC Radio 1, when talking about his local pub's Harry Potter trivia game, Holland admitted he could totally "smash that quiz."  
The actor then opened up about his love for the wizarding world and claimed he's one of the series' biggest fans. Perhaps even bigger than the famed author herself. 
"I think I might know more about Harry Potter than J.K. Rowling," said Holland. "I'm like obsessed with Harry Potter. Growing up as a kid, it was my favorite thing ever."
He's already sorted himself into a Hogwarts House
If Hogwarts were a real school, most Harry Potter fans know exactly what house they would be in. Some identify with Slytherin, and others with Ravenclaw and Hufflepuff. But just like the beloved trio of Harry, Ron, and Hermione, Holland says he's team Gryffindor all the way. 
"You know what's weird, I was talking to someone the other day, and we were talking about what Hogwarts house I'd be in," he told BBC Radio 1. "And I took a quiz online and I was Gryffindor."
In a fan Q & A session on his Instagram page a few years ago, Holland told a fan that he was definitely a Gryffindor, and couldn't understand why anyone would want to be from any other house. When a fan posed the question, "What's your Hogwarts house?" Holland replied, "Gryffindor, 100% a Gryffindor student."
"Because that's where Harry Potter's from and that's the best one," he added with a laugh. "Who's going to be all like, 'Yeah I'm going to be in Hufflepuff?'"  
Tom Holland will cast spells in his new Disney Pixar movie 'Onward'
Holland may never play Harry Potter, but he is casting spells in his new animated Disney Pixar film, Onward. The movie is centered around two elf brothers, Ian (Tom Holland) and Barley (Chris Pratt) Lightfoot, who try to bring their father back from the dead by using a magical staff and visitation spell. 
In a recent Instagram post, Holland admitted he always dreamt of being in a Pixar movie. And he said that with Onward, his dream has finally come true.
"It's good in life to set goals and have milestones," he wrote in the caption.  "A big one for me was being in a Pixar movie and I can't quite believe that this came true. Thank you @disney for yet again making me the luckiest kid going. Onward is a film about family and brotherhood and that's exactly how you should watch it."
Source: Read Full Article