'Vanderpump Rules': Is Scheana Shay Not Being Paid as a Regular Cast Member?
03/07/2020
Vanderpump Rules started with Scheana Shay being a new server at SUR. The show has grown since then and most of the original cast members have moved on from working in Lisa Vanderpump's restaurants.
There is a rumor that Shay has talked about her pay and position on the show. Some fans might assume she's a regular on the show, but that might not be the case after all.
The cast used to have to work at SUR to be on 'Vanderpump Rules'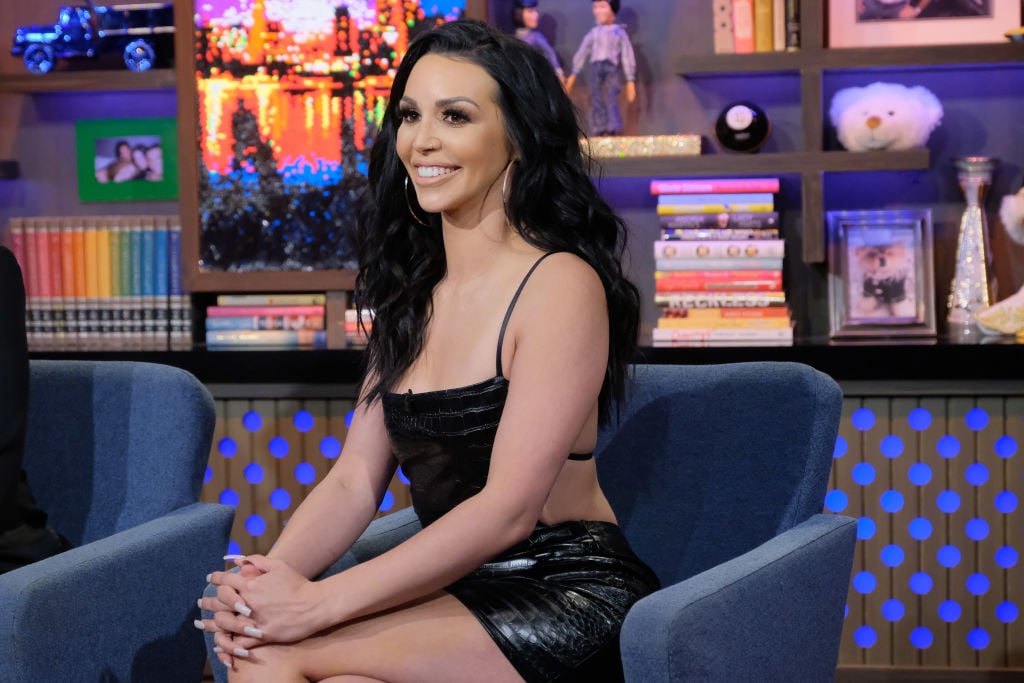 Vanderpump Rules started as following the staff at SUR. It turns out this was a rule to be on the reality show.
"Part of the deal is if they're working at the restaurant on the show, they have to work there legitimately," Lisa Vanderpump told Thrillist. "Of course, when we're filming, they have to comply with what production is doing and what they need them for."
She continued, "They work about three days a week while we're filming, and that's five months of the year. They get a month or two off to do press and appearances promoting the show while it's airing, because they do a lot of promotion."
Vanderpump also revealed if they're really working when they're filmed. "I don't think that's any different. If they're behind the bar, they have to really work," she answered.
Shay reportedly makes $10,000 per episode
Shay reportedly makes $10,000 per episode, according to In Touch Weekly. The same report had Kristen Doute and Stassi Schroeder making more than her with $15,000 per episode.
Tom Sandoval previously revealed his salary through legal documents. TMZ reported they claimed he made $38,000 from the first two seasons of Vanderpump Rules. He later got a raise to where he makes $15,000 for season 4.
The Hollywood Reporter claims the core cast members make about $25,000 an episode in 2017 and 2018. It seems like from most of these reports, Shay is set at a lower salary than the other cast members.
There is a rumor that Shay isn't a regular on the show
June Diane Raphael was a guest on the podcast, Bitch Sesh: A Real Housewives Breakdown with Casey Wilson & Danielle Schneider. Raphael filmed Watch What Happens Live with Shay and revealed something they talked about when they weren't filming.
"She was very sweet," said Raphael. The actress revealed what they talked during commercial breaks. "She had certain gripes with the show and just the pay." The Grace and Frankie actress said, "I think that she's not a regular on the show. I'm not sure how they pay them exactly."
Wilson seemed unhappy with this. "Well that's bunk because she's playing both sides of the line," said the co-host. Raphael agreed.
"I got a peek behind the curtains there and to just like the contracts and stuff, which is you know, all I want," said Raphael.
Season 8 shows Shay mentoring new cast members Dayna Kathan and Max Boyens, who work at TomTom. This is their first season so chances are they really do have to work at the restaurant and they're not getting paid as much as the original cast members.
Source: Read Full Article