Wendy Williams Walks Back Claims She and 'RHOA' Star Nene Leakes 'Were Followed' at Luxury Department Store
03/05/2020
Wendy Williams had to sneak in a correction to her shopping trip story that involved Nene Leakes. The TV host had initially claimed she was racially profiled at Bergdorf Goodman as they "were followed" by security. Leakes denied feeling that way and the department store said they were going to look into the incident. On her daytime talk show though, Williams added a missing piece to the story that changed everything.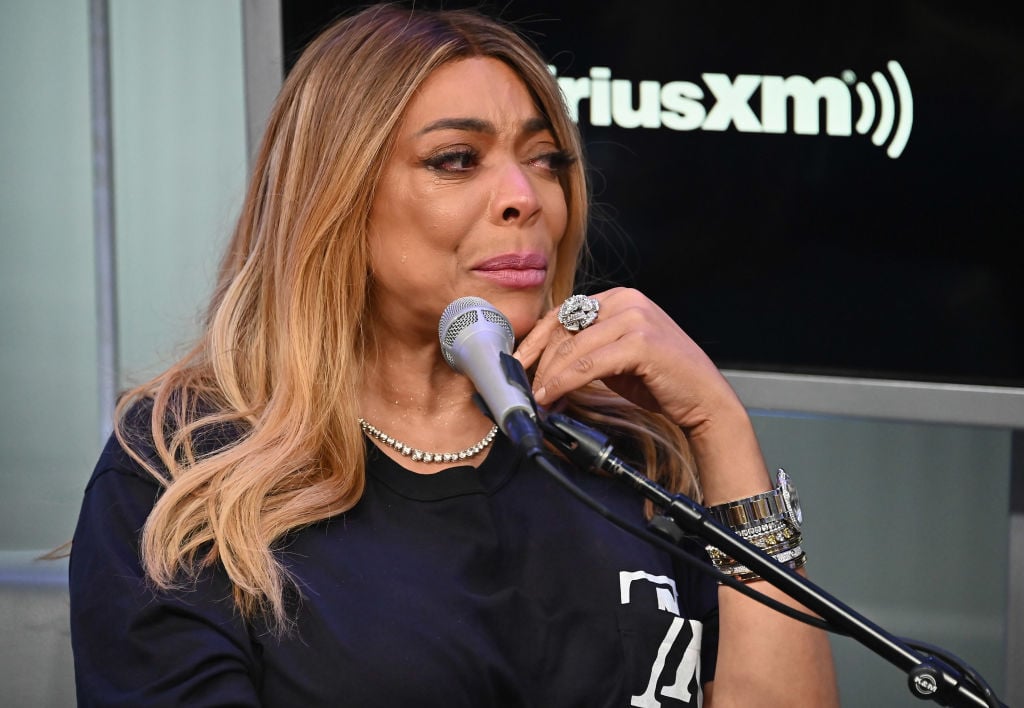 What did Wendy Williams say?
Over the weekend, Williams said that she met up with The Real Housewives of Atlanta stars Nene Leakes and Marlo Hampton. The girls went out shopping to Bergdorf Goodman and even had lunch there.
"Nene sent her car. The car picked me up [and] dropped me off at Bergdorf. The girls were waiting. This is like a glamour suite they have at Bergdorf," Williams said on her talk show. "We each had a salesgirl. We gave them each of our sizes. They're fetching stuff…Nene bought a handful of gowns. Marlo charged a whole bunch of stuff."
Williams gave no clear context as to when it happened, but she said that staff at the store treated the trio like "the hood."
"We not just shopped, we went upstairs and had lunch—the whole bit. The three of us take over. And can I tell you something about security? They treated us like 'the hood' that they treat us," she claimed. "You can earn what you want, you can do what you want but when you are what you are, you better not be surprised about how people treat you. We were followed like we were about to do something."
Being that three high-profile women were racially profiled in a high-end department store, the story went viral and many people had a lot to say about it.
Bergdorf Goodman said they didn't know anything about the incident but they would investigate what happened.
"Bergdorf Goodman and its parent company Neiman Marcus Group are committed to ensuring that all shoppers, guests, and employees are treated with respect and dignity in a safe and secure shopping environment," the statement obtained by BET read. "Our policies strictly prohibit profiling of any kind, and any claims will be thoroughly investigated."
Wendy Williams recalls a story
After the luxurious department store issues a statement and after Leakes denied feeling "followed by security," Williams rectified her story. She started off by recalling an incident that occurred 20 years ago that made her not want to go back to shop there.
"They took me immediately to the big girl department and I felt intense security around me in this store. I said, 'not only do I not like this neighborhood, [but I also] don't like this store, I'm not going back there.' I hadn't been back there in 20 years," Williams said about her prior incident in the store.
Wendy Williams rectifies her story
It took two decades for Williams to go back to Bergdorf's at the request of Leakes and Hampton who wanted to shop there. Williams said that it was now a "totally different atmosphere."
"I felt no hot breath on my neck. We each had our own salespeople. We had lunch, shopped, treated really well," she said.
Following their shopping and lunch, Williams said both RHOA girls said their goodbye's to her. When Hampton kissed her goodbye, she told her they were being followed by security.
"One of them says, 'you realize we were followed the whole time.' That's the part I left out of my story," Williams continued. "A lot of you said, 'well Wendy if you were followed, why did you buy anything?' I didn't know anything about that. There's some people that have their eyes on that kind of stuff. When you're born brown it's just a natural thing. I'm smart enough to understand when I was treated graciously. That's the story, I didn't feel any of that, [and] I didn't see any following."
Williams had initially made it seem that she had felt that she and her friends had been profiled. With the rectified story, all blame was shifted to Hampton.
Source: Read Full Article