Will There Be a Season 2 of HBO's 'The Outsider'?
03/09/2020
For eight weeks, HBO's horror series The Outsider has kept viewers on the edge of their seats. And now, as the season finale brings Ralph (Ben Mendelsohn) and Holly's (Cynthia Erivo) battle with El Cuco to a head, fans are wondering what's next for the series. So will there be a season 2 of The Outsider?
[Spoiler alert: This article contains spoilers for episodes 1 – 9 of The Outsider.]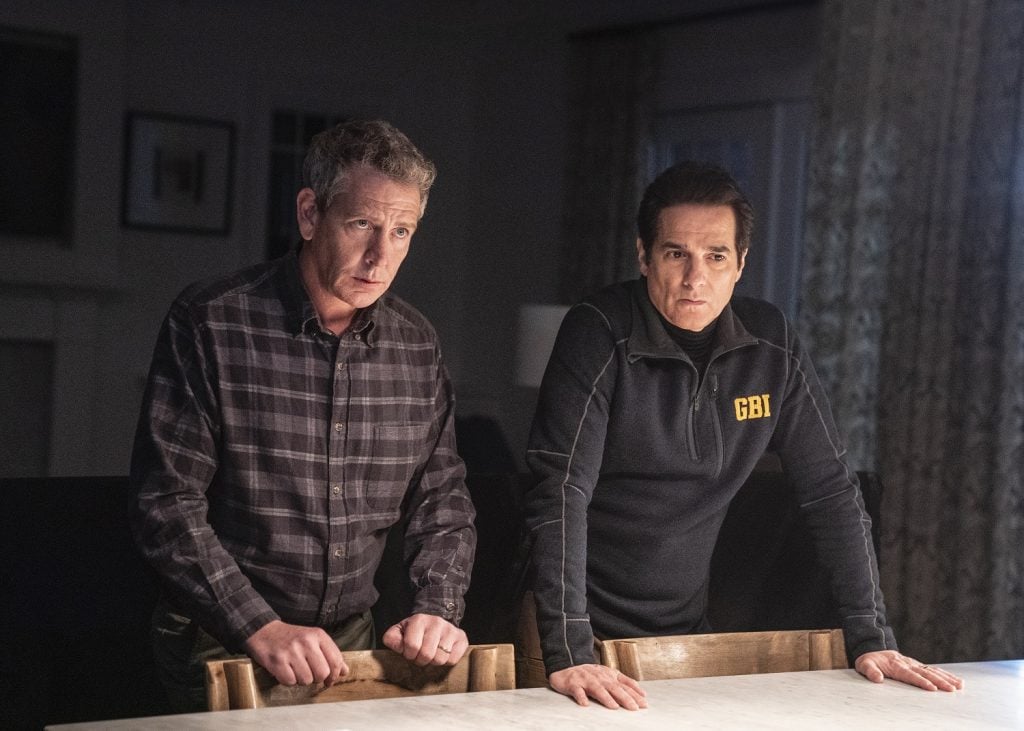 'The Outsider' is based on a Stephen King novel
The HBO series is based on Stephen King's terrifying 2018 novel of the same name. Aside from a few differences, like names and locations, the show has stayed pretty true to the book. 
The story begins with the murder of a young boy named Frankie Peterson, whose mangled body is found in a park brush. Eye witness accounts and DNA evidence implicate local little league coach Terry Maitland (Jason Bateman). Detective Ralph Anderson is in charge of the investigation, and despite knowing Maitland personally, he arrests and charges with the murder.
But as Ralph digs deeper, he discovers proof that Maitland was in another state at the time of the murder. Then just before his trial, Maitland is shot and killed, but with his dying breath, he insists he is innocent.
Ralph teams up with Maitland's lawyer, Howie (Bill Camp) to find out what really happened. Howie hires Holly Gibney to help with the investigation, and with her brilliant mind, she is able to piece the murder puzzle together. Holly discovers that the real murderer is a shapeshifting creature (she calls him El Cuco) who murders and eats children and then lingers to feed on all the pain he has caused. 
Heading into the finale, Ralph, Holly and the rest of the investigators have finally found El Cuco hiding out in a cave. The final battle between good and evil will decide which outsider, El Cuco or Holly will make it out alive. 
So will there be a season 2?
The series is an adaptation of King's The Outsider, which is a standalone book. So technically, there's no more source material for showrunners to draw from for another season. However, in an interview with Indiewire, executive producer Richard Price said that fans could potentially see a second season.
"It's like pulling a rabbit out of a glass hat — of course there will be another [if HBO wants one]," Price told the outlet. "There's no such thing as a series that, if it does well, they're not going to want a second season."
If the show were to get another season, it could potentially follow Holly as she continues to solve supernatural cases. Her character, which appeared in other King books including Mr. Mercedes, End of Watch, and Finders Keepers, has plenty of stories to tell. And if she could team up with Ralph, it would make for a riveting future season. 
Source: Read Full Article