'Yellowstone' Season 4: Jefferson White Has a Warning About Joining the Cast for Newest Star Finn Little
10/14/2021
ARTICLE HIGHLIGHTS
Season 4 of 'Yellowstone' will see the arrival of quite a few new characters to the Dutton Ranch.
Jefferson White had a pretty funny warning for his new co-star Finn Little who will play Carter.
Finn Little had a pretty impressive resume before joining 'Yellowstone' for season 4.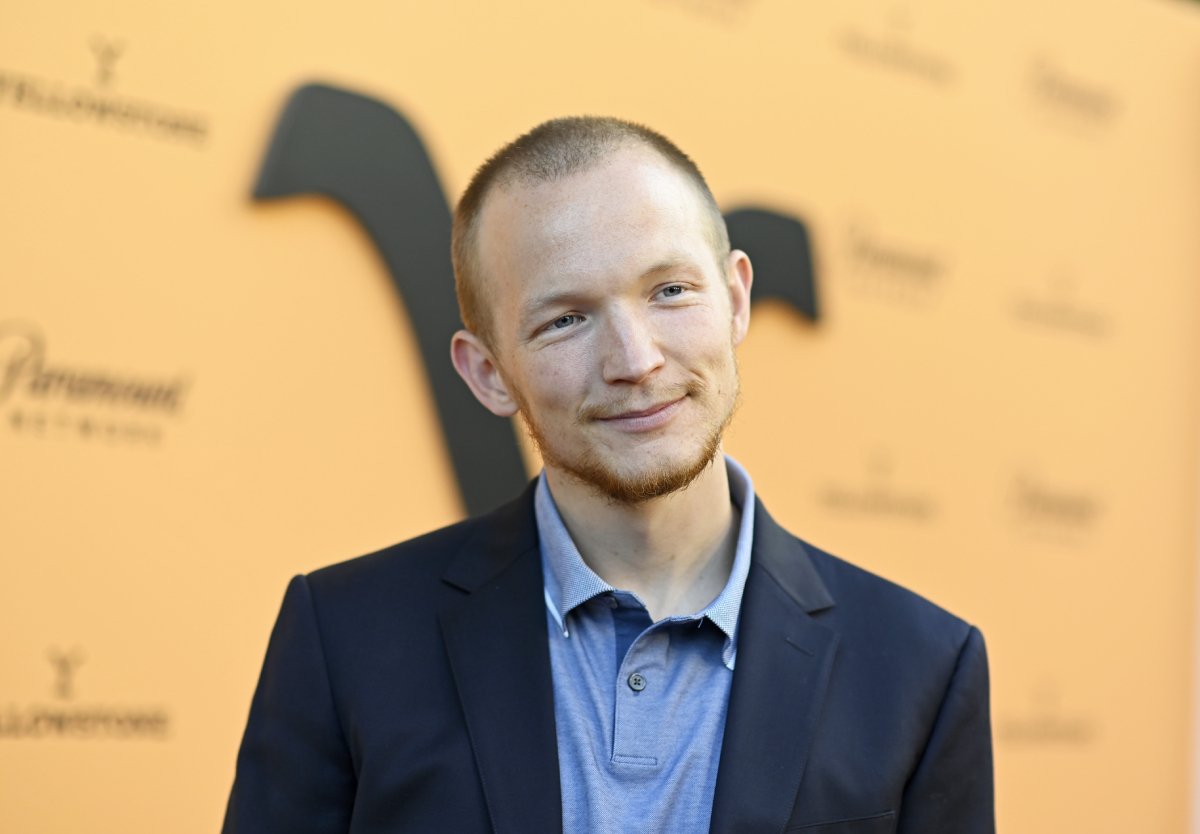 Yellowstone season 4 will see the arrival of a few new characters to the Dutton Ranch. Taylor Sheridan's western announced a cast shake-up over the summer that included the addition of Finn Little as a series regular named Carter.
Ahead of the highly anticipated premiere, the Yellowstone Instagram page posted an introductory video titled "Meet Carter."
In the comments, star Jefferson White (Jimmy Hurdstrom) gave the young actor a hilarious warning.
Carter shows up on the Dutton Ranch in 'Yellowstone' season 4
In early July, Yellowstone announced the addition of four new cast members. Three will be recurring characters, including Jacki Weaver as Caroline Warner, the CEO of Market Equities. There's also Piper Perabo as Summer Higgins, a political activist and protester from Portland. And Nashville alum Kathryn Kelly will be joining the cast as a vet tech named Emily.
According to the casting announcement reported by Deadline, Little will be a series regular. The youth is "reminiscent of a young Rip Wheeler (Cole Hauser)" who the Duttons gave a home to as a teen.
When Carter shows up, "Beth decides the ranch is the best place to teach the youth how to be a man."
Did Finn Little's casting announcement accidentally confirm Beth Dutton's fate?
Yellowstone has been extremely careful about keeping its season 4 secrets. As fans recall, the closing moments of the season 3 finale saw John (Kevin Costner), Beth (Kelly Reilly), and Kayce (Luke Grimes) Dutton under attack and fighting for their lives.
In the year since the finale aired, Taylor Sheridan's western has been trying to convince fans that at least one Dutton didn't make it out alive. Neither Costner, Reilly, or Grimes have been giving interviews about the upcoming season. And no new footage of their characters has appeared in any of the promotional materials.
However, it looks like they made a mistake with Little's casting announcement when they revealed that "Beth decides" that Carter should stay on the ranch.
Jefferson White gives a hilarious warning to his new 'Yellowstone' co-star
When the Yellowstone Instagram page posted their "Meet Carter" video, they wrote in the caption, "Welcome to the Yellowstone."
In response, the 15-year-old actor wrote in the comments, "Thanks for the warm welcome @yellowstone! 🔪Giddy Up November!! 🤠 Nearly here! 🙂🙃"
One of Little's newest co-stars — Jefferson White — chimed in the post's comment sections with a hilarious warning for the young wannabe cowboy. He wrote, "Bandaids and Tylenol bro!!"
Finn Little has an impressive resume
Even though he's only in his mid-teens, Little already has an impressive list of credits on his acting resume. Including one film that Sheridan wrote and directed — Those Who Wish Me Dead. In that HBO Max flick, Little starred alongside Angelina Jolie as a boy named Connor.
Other credits include the sci-fi flick 2067, a film based on a classic Australian tale titled Storm Boy, and the mystery/thriller Angel of Mine. He's also appeared in TV shows and limited series like Reckoning, Tidelands, and Harrow.
'Yellowstone' fans get their first look at Finn Little as Carter
The first time Yellowstone fans got a glimpse of Little was in the season 4 trailer. For a brief second — amid quick cuts of different characters — the young teen can be seen smoking a cigarette.
Fans got to see more of the young actor in the introductory Instagram post. In the post, he can be seen on the Dutton Ranch talking to Walker (Ryan Bingham). When Walker asks what his name is, Carter says everyone's been calling him "boy."
When he's asked if he wants to be a cowboy, the teen says that life has robbed him of other options.
Yellowstone season 4 premieres Sunday, November 7 on the Paramount Network.
Source: Read Full Article